Prepaid Ventures, LTD.: The Next-Generation Cloud-Based Payments Processor
Prepaid Ventures, LTD. is featured as The 10 Leading Payment and Card Solution Providers of 2020 presented by Mirror Review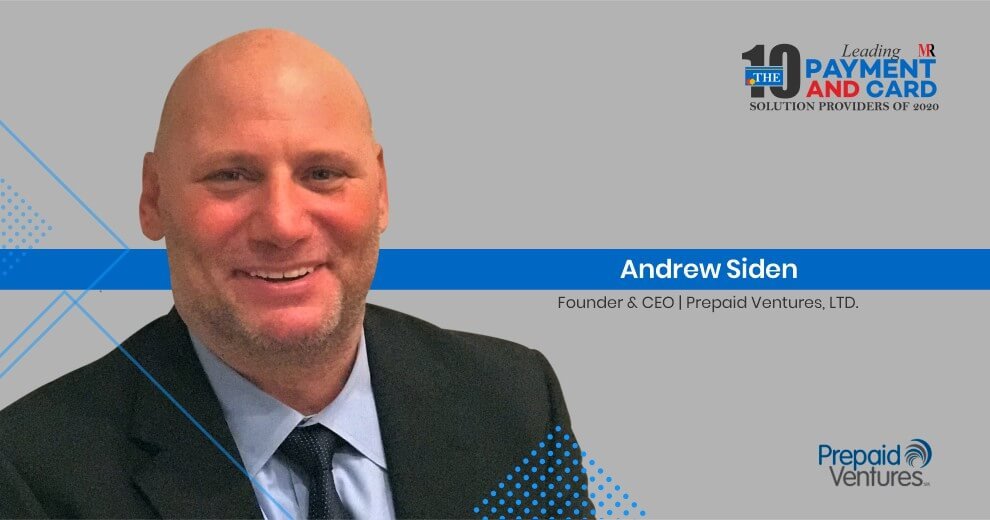 The eventual emergence of the e-commerce world during the late 90s and the early 21st century was a game-changer for various industries worldwide, particularly for the banking and finance field. As the transactional activities began to digitize, the financial sector changed drastically, including the landscape of alternative financial products. The unbanked and underbanked customers from the alternative financial products industry, also known as the check-cashing industry, faced obstacles when partaking in online shopping because they were still dealing in cash.
Prepaid Ventures, LTD. (PPV) entered the financial market in the year 2007 with a key aim of providing customers of the alternative financial sector a financially inclusive product, making e-commerce and other electronic payments universally accessible. The company now offers a suite of electronic payment options across multiple payment products and distribution channels.
Andrew's Entrepreneurial Journey
Andrew Siden (Founder and CEO) has been a major driving force behind Prepaid Ventures' success. He brings 30 years of financial services and electronic payment processing experience to the company. The veteran leader started his career at Smith Barney in 1991, where he worked as a Guided Portfolio Manager and ultimately became an Equity Trader with Knight Capital Group. Then, in 2003, he left Wall St. to pursue the rapidly evolving Alternative Financial Services (AFS) market, where he joined a leading New York-based check-cashing business. Once there, Andrew implemented new corporate strategies, leveraged technology, and improved compliance & operational procedures. All the while gaining a broad understanding of the AFS landscape and ultimately launching Prepaid Ventures and developing its initial product, the NexsCard Prepaid Visa Card.
Now, as the Founder and CEO, Andrew has set up new priorities for PPV, which includes the launch of new products such as a payroll card program, gift card program, and companion card program. Also, Prepaid Ventures will continue to build upon existing programs such as Avid Prepaid, NexsCard For Business, and a remote deposit capture feature-mobile teller.
The Motivation behind Prepaid Ventures
Andrew shares, "In 2005, I entered the alternative financial services space, and in 2007, started PPV. I never realized how many people were unbanked and how the big industry was. At the time, the government estimates were 60 million un or underbanked. Banks were not available to them, people not having financial services that they needed, or even a choice, so people used alternative services and check-cashing." As Andrew started his journey in the check-cashing industry, he would work various shifts. He noticed each week at 11 pm, the nurses from the local hospital would have a shift change and would come to cash their paychecks, leaving the store with cash in a dangerous neighborhood to go home at night. This situation didn't sit right with Andrew, and he saw an opportunity to help check cashers and customers.
Simultaneously, companies like EBAY were hitting the mainstream, and people who rely solely on cash could not participate in the online economy. Prepaid cards were not widely available at that time, nor was it common with check-cashing stores. To overcome this problem, Andrew figured out a way to customize a prepaid card for check cashing stores and their customers. This motivated him to start Prepaid Ventures. He raised capital, and NexsCard was formed. Through tenacious effort, research, and with a few false starts, Andrew persevered and designed a product to meet the needs of customers and bridged a gap in the check-cashing industry.
Andrew's notion of offering this to a select group of NY check cashing stores quickly grew to a national program. It was with this demand that the seasoned leader started a core team that really pushed the product to a large distribution network of retail locations. Despite such a big achievement, Andrew still felt that the product needed to be refined. So, he recruited more technical staff, and PPV was able to build upon an already great product known as NexsCard. Commenting on this, he says, "The most difficult years were the first two, even though there was tremendous growth."
The Continued Evolution of NexsCard
In 2009, after two years of developing and fine-tuning his model, Andrew launched NexsCard, a prepaid debit card in the market. NexsCard allowed checking cash customers to load cash onto a network-branded prepaid card at their local check cashier, or obtain direct deposits, and to use the card anywhere with Visa brands approved (Prepaid Ventures exclusively partners with Visa to provide its prepaid card solutions). In addition to the cardholder benefits, NexsCard agent check cashers were able to keep their check cashing revenue, retain the customers that they would otherwise have lost to direct deposit and grow their revenue streams by offering NexsCard. Throughout the establishment of this prepaid debit card, Andrew brought in resources such as Customer Support and Technology in-house to empower the Prepaid Ventures platform. When NexsCard achieved critical mass, Andrew started pursuing other payment space-related projects; that is where they are today.
Over time, Prepaid Ventures began reinvesting the profits earned from NexsCard into its own processing platform, which included mobile applications, cardholder websites, and more. Andrew explains, "We really work hard to provide our customers with products and services that work for them. We even built an in-house call center to provide our customers with a more personal experience from our own employees who use the card every day."
Today, Prepaid Ventures is one of the leading providers of payment processing, system management, and prepaid debit card solutions, using its in-house technology to launch other products for itself and third parties. This includes payroll cards, corporate prepaid cards, general-purpose reloadable cards, and remote deposit capture of checks. Consumers have become more digitally oriented and increasingly involved in online check cashing. Mobileteller system of Prepaid Ventures has been specifically developed to ensure the smooth virtual interaction between agents and their customers. The company empowers clients with its disbursement services and flexible payment management software with bank-level security, focused on replacing manual paper-based processes with electronic payments and documents.
Prepaid Ventures collaborates with several different supply chain providers, which results in a seamless, vertically integrated solution in a complex marketplace. It has also entered the merchant processing space to add to its full suite of processing, payments, and program management services. Because of this, the company uses a customer approach and customized consultative client, coupled with the agile methodology to develop new solutions.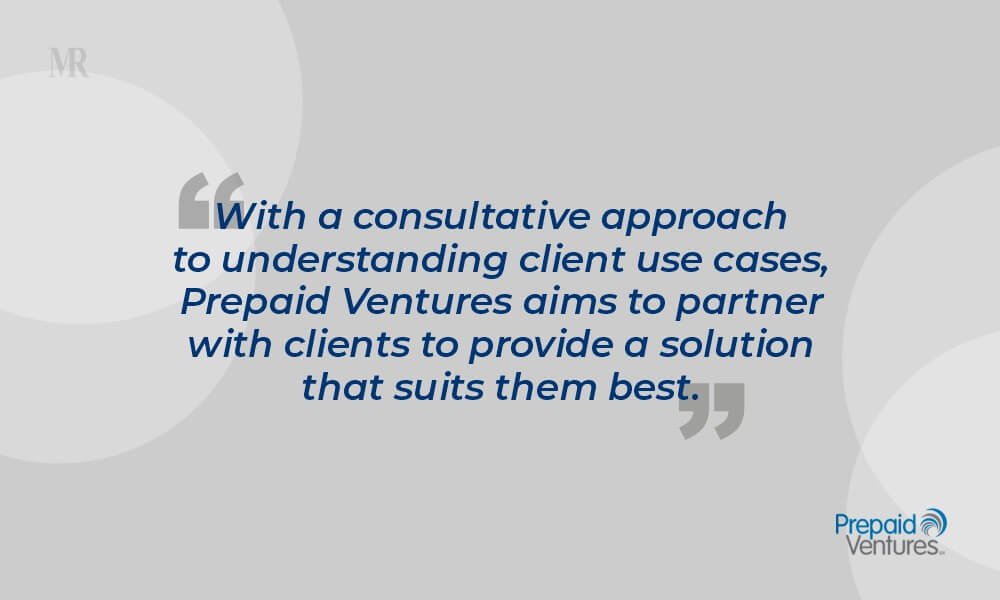 Ensuring Unparalleled Security of Customers' Information
In the card and payment industry, security is a concerning topic for consumers because they want protection from any unknown threats. Prepaid Ventures recognizes this demand, and therefore, it implements any regulatory changes swiftly, monitors its systems, and relies on stringent risk management approaches to ensure consumer protection. The company employs security tools on a product, program, and portfolio level. Moreover, it undergoes an annual PCI audit and has achieved Level 1 PCI, the industry's highest standard. Below are some of the ways PPV employs its solutions:
Account Shield: Customers have full control over their account security by blocking transactions. They can instantly protect their card by turning on Account Shield. This option temporarily enables or disables account transactions. Cardholders can do this by using the mobile app or cardholder website.
Biometrics: The company secures customers' data with 256-bit encryption, a high level of data security. Using biometrics like Touch ID and Face ID protects the information with automatic sign-out if a customer leaves the app open. It also uses two-factor authentication for an extra layer of protection when a customer creates their account or performs certain actions.
EMV chip technology: This technology is used to support safe and secure payments. It offers enhanced fraud protection, smart security, and is the global standard to safeguard customers' data and transactions.
Real-Time Alerts: Any time a customer uses their card, it sends instant transaction reminders to that customer. As a result, the customer will know their balance in the account. Additionally, its card programs support a robust alert/notification system.
Visa's Zero Liability Policy: Visa's Zero Liability Policy covers card programs to ensure that cardholders are not liable for unauthorized charges. This is a guarantee from Visa that customers will not be held responsible for unauthorized charges resulting from their account or account details. They are protected even when their Visa credit or debit card is lost, stolen or fraudulently used, online or offline.
FDIC Insured: PPV's top priority is to protect its customers — that starts with keeping their information and money secure and safe. Therefore, card programs are FDIC insured. Funds are insured up to $250,000 through its issuing bank, Metropolitan Commercial Bank, Member FDIC.
Enhanced Fraud Engine: Using industry best practices, cardholder experience, past transactional history and knowledge of the retailer environment, PPV makes it possible to prevent what may seem like an assault by fraudsters who also threaten prepaid cards and prepaid industries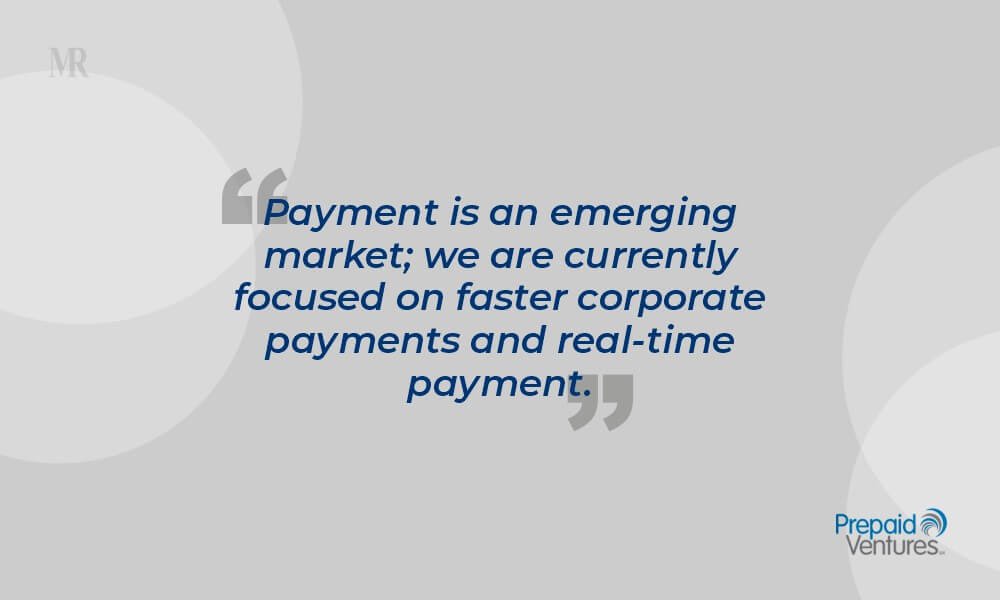 Seeking Best Qualities, Crediting Board Members
The team is one of the core elements which define the success of any organization. Andrew feels fortunate to have trusted friends as the board members. The advice and guidance offered by them help him stay competitive. The board challenges Andrew and has advised him of the "entrepreneur's curse" at the start of his endeavors. This has always motivated Andrew to become a better CEO and has held this philosophy very closely. Therefore, he credits his recognition and performance to his board's encouragement and advice. As for team members, Andrew searches for certain characteristics inside his team that reflect the same entrepreneurial spirit that is instilled in him. Drive, willingness to learn and intellect are those characteristics that make a successful member of Prepaid Ventures. These are the fundamental skills required to succeed at PPV.
About Prepaid Ventures
www.ppvglobal.com
Prepaid Ventures, LTD. entered the financial market with the aim of providing customers of alternative financial centers a financially inclusive product, making e-commerce, and other electronic payments universally accessible. Today, as one of the leading providers of payment processing, program management, and prepaid debit card solutions, Prepaid Ventures also leverages its in-house technology to launch other products for itself as well as third parties.
About Mirror Review
www.mirrorreview.com
Mirror Review is on a mission to depict not only the achievements of companies and entrepreneurs but also to shed light on the innovations they are carrying to disrupt the current market scenario. Doing so, we hope to inspire and enlighten thousands of businesses and personnel around the world through our best leadership magazine.